Free Inventors Help Sponsors


Below you will find a list our our sponsors.

Our sponsors make

Free Inventors Help Dot Com


possible so please visit their websites.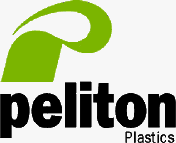 Peliton Plastics of Valdosta, Ga


Peliton Plastics is a custom plastic injection molder located in Valdosta Georgia. Their services include plastic injection molding, contract manufacturing, and assemble

Their custom injection molding services can mold plastic products from a variety of thermoplastics and engineered resins - polypropylene, polyethylene, polystyrene, polycarbonate, ABS, acrylic, vinyl, nylon, acetyl, polyphenylene oxide, or others depending on customer requirements.

Peliton Website

Peliton Pad Printing

Located in Valdosta Georgia.
We ship nation wide

Free Inventor Help Dot Com is supported by sponsors
Please visit their links

For information about becoming a sponsor
please click on the link below.
Become a Sponsor
Return to Our Home Page
Free Inventors help dot com is a scam free website that assist new inventors with their inventions.
Helping inventors with invention patents, attorneys, prototypes, marketing,
manufacturing and above all avoiding scams for their inventions.

Home Page

Where do I begin? (the basics)

What is a patent?

How do I search patents?

How do I apply for a patent?

How do I find an attorney?

Prototypes and Prototypers

What is an industrial designer?

How do I market my invention?

Invention Links for Kids

Books for Inventors

Licensing Your Invention

Inventor Friendly Resources

Inventor Stories

Inventor Organizations and Clubs

Our Sponsors

Helpful Inventor Links

Invention Investors and Angels

How to Avoid Scams